Join Us
Join our team as we pursue our mission of curing solid tumor cancers.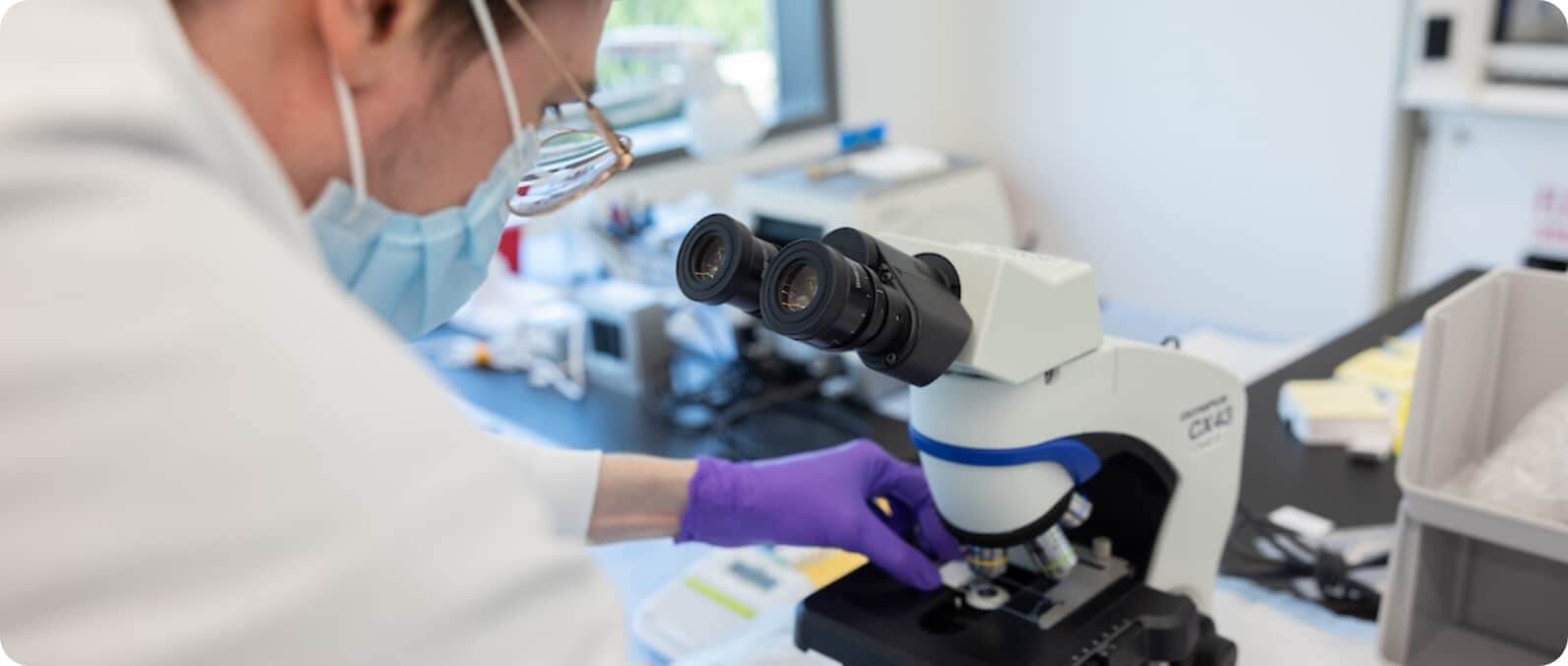 Passion Led Us Here
We are a team of determined individuals working together to overcome barriers and advance scientific discoveries. We are all in this together, and we understand that achieving our mission means a commitment to constant improvement in everything we do.
Who We Are
We are working together to usher in the future of oncology based on treatment with living cells. We want people to feel that they've been invited to a place where they will be able to do the best work of their lives, and enjoy it more than any place they've ever been. Learn more about our team and the work we do to eradicate solid tumor cancers.
About Lyell
Our Values
We're building a culture of imagination, discovery and science, infused with courage, respect and collaboration.
Science
We value evidence
over opinion
We focus and execute on the critical efforts that matter most.
Courage
We challenge the
status quo
We are bold and willing to think and act differently.
Respect
We always assume positive intent
We seek to understand and communicate directly, transparently and honestly.
Collaboration
We work together to create value
We work across teams to solve our most challenging problems to continually improve and learn.
Culture@Lyell
We are a community. Driven by a bold purpose and leading with an unwavering commitment to science, we are united in our mission to develop cures for patients. We strive to create an environment where everyone can do the best work of their lives, be themselves and thrive personally and professionally. Building culture starts when we come together, united toward a single purpose. The growth of that culture is amplified every time we gather and spend time together. Aside from our values and mission, creating our Lyell community, communing together for various purposes and celebrating have all become important aspects of our culture.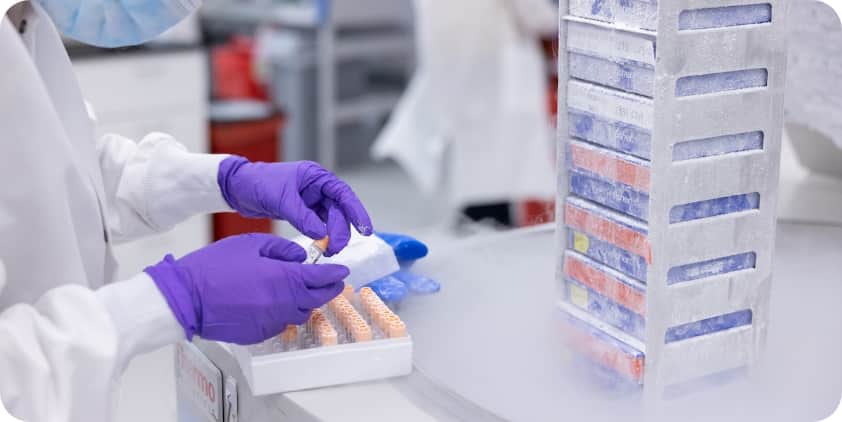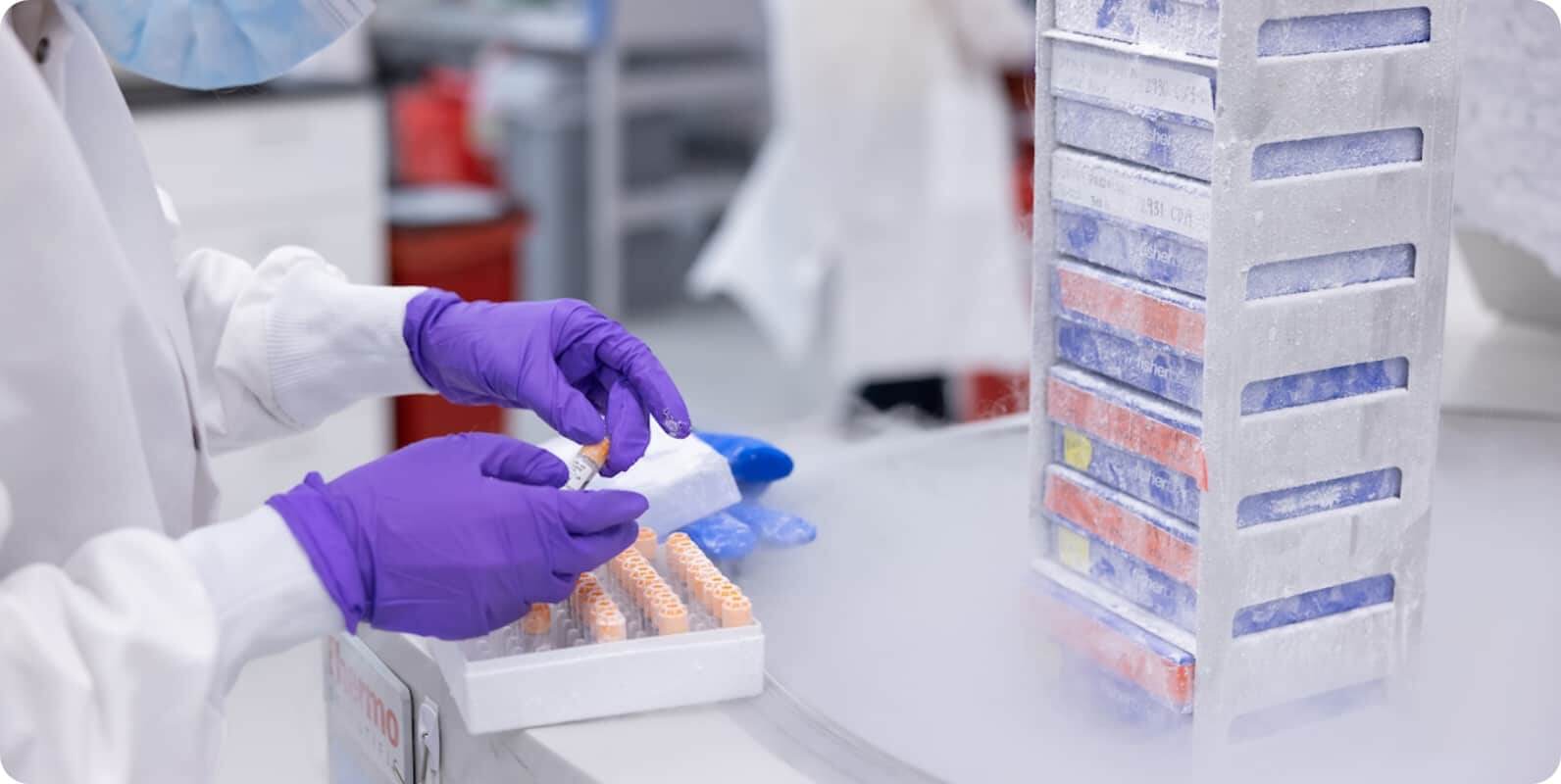 Working@Lyell
We work dynamically. We combine the ability to be onsite as roles require with the flexibility to work remotely. Our onsite facilities are designed to inspire our employees' best work with open work and collaboration spaces, state of the art labs and best in class technologies. Located in the life sciences hubs of South San Francisco, Seattle, and Bothell these locations offer modern amenities, cafeterias, mother's rooms, and free parking. We also provide weekly lunches for employees to come together and build a sense of community. Some locations offer onsite gyms, showers and fitness classes.
Hiring@Lyell
We want to attract the best talent. We are committed to hiring people with diverse backgrounds and experiences because we recognize that their individual approaches and perspectives are key to delivering cures for all patients with solid tumors. As we seek out exceptional talent to help us reach our goal, we strive to deliver a great candidate experience for every candidate from the initial contact through to their start date.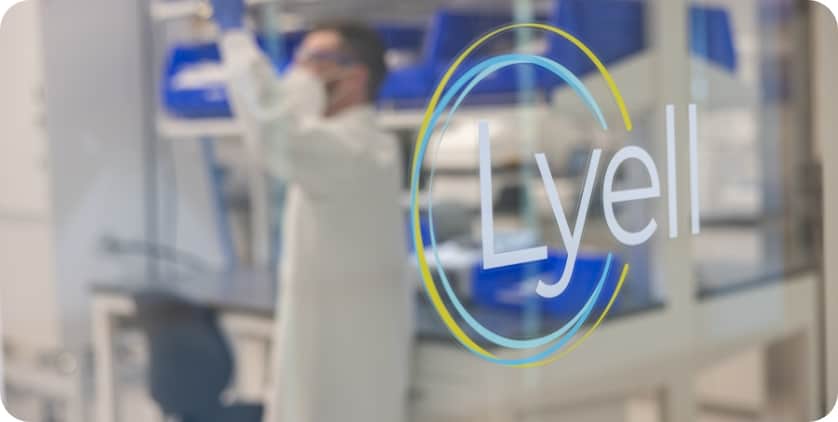 Benefits@Lyell
We offer a wide range of competitive benefits and perks to help our employees thrive. Our benefits are set up to support you, your family and your future.
Health Plans
Lyell pays up to 90% of premiums for employees and 85% for their spouses or registered domestic partners and eligible dependent children for medical, dental and vision plans.
Retirement Savings
Lyell offers a 401(k) plan with a company match to help prepare for retirement.
Employee Stock Purchase Plan (ESPP)
As a publicly traded company, Lyell employees are eligible to purchase Lyell stock at a 15% discount.
Time Off
We provide considerable paid time off because we recognize that we all perform best when we balance work with time away to recharge. Our time off includes 10 paid holidays, 18 accrued vacation days and nine accrued sick days. We also have two designated one-week company shutdowns during the year, in July and December.
Commuter Program
Lyell offers a company-sponsored commuter program reimbursing some costs for travel to the office on mass transit.
Benefit Program
We regularly collect insights from our employees and industry benchmarking data to drive meaningful improvements to our employee benefit program and offerings based on their feedback.